Current position: Manager of planning team
I've gone through 9 roles during my 14-year-long career at Tesco until I took my current role which is Manager of the planning team in our Distribution center. With my team we prepare plans for CE countries and look for opportunities for improvements.
History
.
1919
Jack Cohen returns from war and starts a market stall
1924
The name "Tesco" is born. It comes from the initials of T.E. Stockwell CO from Jack´s surname.
1929
The first Tesco store opened in London
1950s
A rapid expansion - 500 new stores in 5 year
1994
Expanding to Central Europe - Hungary
1996
First hypermarket opened in Budapest - Pólus Center
2006
First "green" store opened in Salgótarján
2007
Cooperation with the Hungarian Food Bank Association since 2007 in order to support those in need
2012
We're launching online shopping
2016
We're launching Scan&Shop
2017
Tesco started to be involved in food waste topic – the number has been decreased by more than half in two years.
2018
Internal charity project Tesco Angel was launched, to support our colleagues in need.
Why to work
in Distribution
.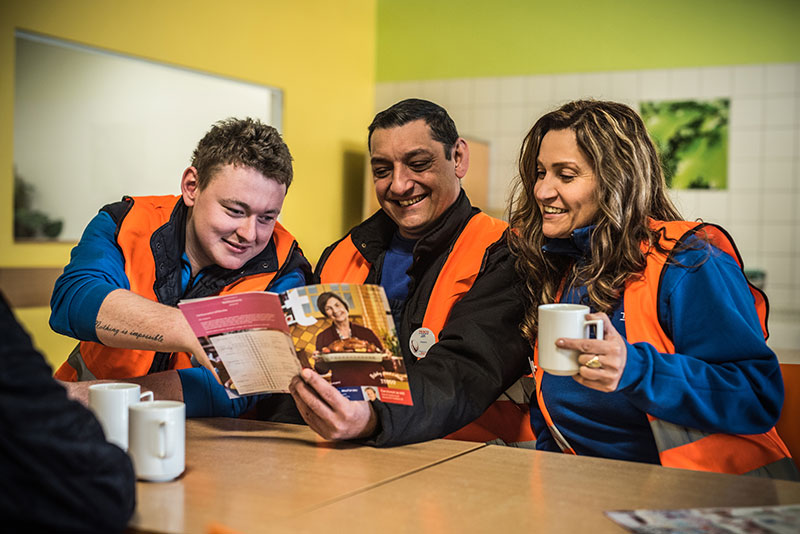 We know we are different, with different background and different lifestyles, but we support each other and it helps us to work better together as a team. Take part in our regular team breakfasts, celebrate collective success together, work anniversary and get outside of work to do some CSR activities.  
We create a work environment where we are accepting and welcome you regardless your different individual work patterns. Plan your free time and weekends thanks to predictable working schedule and take advantage of the possibility to adjust the schedule to sudden needs.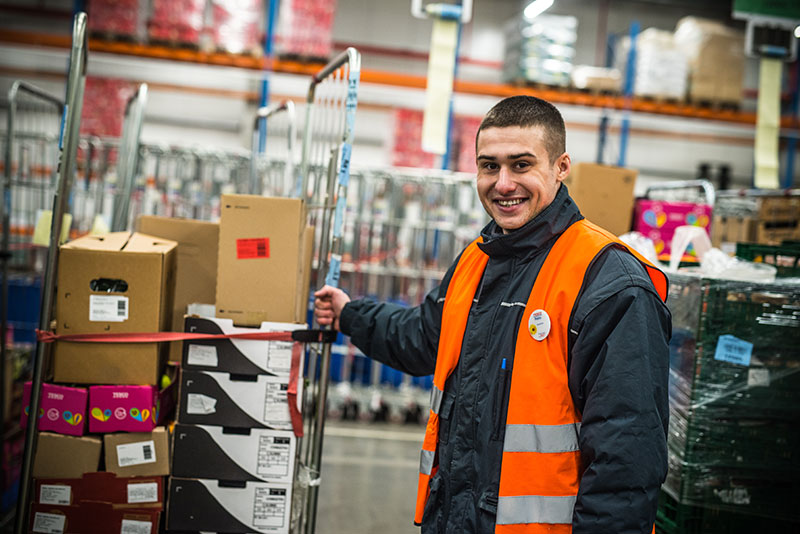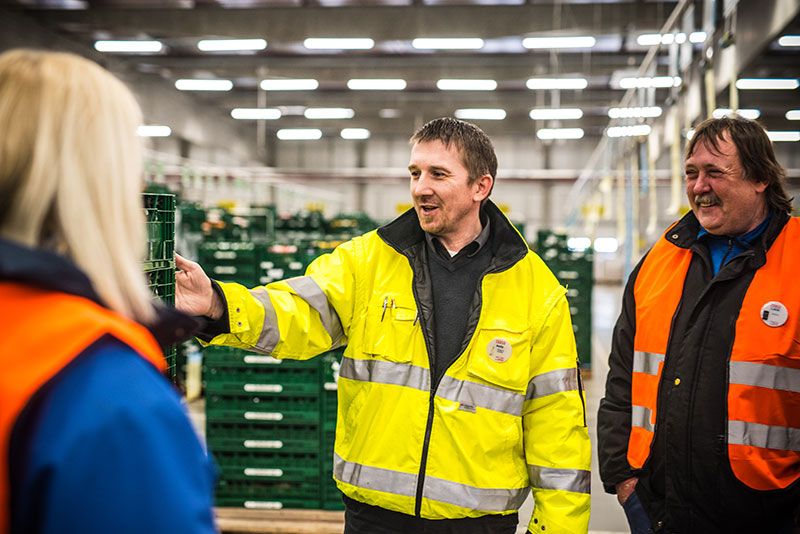 At Tesco we offer many opportunities for your growth, development and learning. You can choose taking opportunities within the same area, progressing upwards, or across departments, or move across Head Office, Distribution Centre or Store.
How it looks like
in our distribution
.
What awaits you
during first 3 months
.
You'll go through induction training and welcome day
You'll meet with your Buddy, who Is here to help you during your first months
You'll meet your Line manager and the team
You'll receive uniforms and all the tools you need for your job 
You'll agree on the schedule of shifts
You'll receive the plan for the adaptation training
You'll meet your People partner who is ready to help you
You'll participate in on the job training to learn everything needed for your job
You'll regularly meet your Buddy and line manager
You'll participate in few trainings and complete few e-learnings